How We Grade Our Golf Balls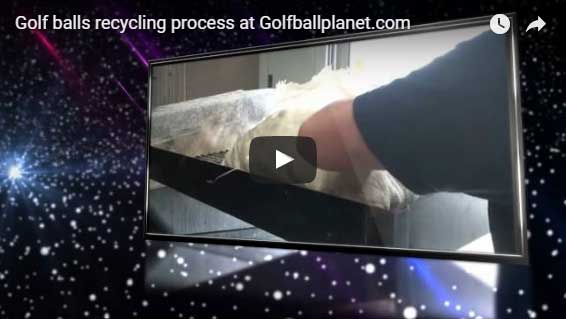 Mint quality is the best available grade. These balls are like new, they will show no or very little wear and will maintain the original color and sheen. These will include small player( sharpie or felt pen) markings, team and corporate logo. It is hard to believe they are used! Also known as One-Hit Wonders. X-out and practice balls are NOT included
Near mint recycled golf ball will have slightly noticeable imperfections, generally how a new ball would look after 1-3 holes of golf and will include scuff marks. There may be slight discoloration and minor cosmetic blemishes, which does not compromise the flight characteristics of the golf ball. These balls will include small player(sharpie or felt pen) markings, team and corporate logo's. These balls will not include X-OUT or Practice.
PREMIUM USED GOLF BALLS AT DISCOUNT PRICES
GolfBallPlanet features the widest variety of recycled balls online.
Well known brand names such as Titleist, MaxFli, Callaway,
TaylorMade and Nike are available at wholesale prices.
WHY PAY FULL PRICE FOR NEW WHEN YOU CAN PLAY A QUALITY, NAME BRAND BALL AT A SAVINGS?